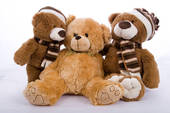 Return gifts are small presents to give to your guests at the end of a party you throw. Although it is not usually expected, receiving a gift from the host of a party is fun and exciting for everyone involved. The key is giving return gifts that are useful and memorable.
A birthday party is as much about the candles, musical chairs and cake as it is about return gifts for a child. The take-home tokens are an integral part of the celebration. Whether you like it or not, all children look forward to coming back home with goodies.
Children love birthday parties. They love to play games, watch entertainment shows, and relish cake and chocolates. Make the children remember the birthday party by giving away wonderful return gifts. You can choose the gifts depending on the age of the kids. Based on the budget, a single gift or a combination of gifts can be given.
Children often anticipate a "goody bag" at the end of a birthday party they attend. One thing to remember is not to deviate from the party theme and not to leave return gifts-shopping as the last or the least priority on their list because they will end up getting the wrong things. Spending huge money is not the only way of making your gifts to stand out.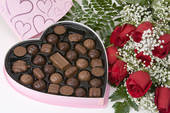 While selecting return-gifts, first thing to take into consideration is your budget. Make separate gifts for boys and girls, according to their age groups. Budget doesn't restrict your gift ideas. On a limited budget, you can give the little girls junk jewelry, hair bands, beautifully packed chocolates, pretty looking stationary and so on. If you can afford a handsome budget, you can give the little girls cute return gifts like Barbie dolls, funky bags, and soft toys of Teddy bears, make-up boxes and many more. You can also take a colorful lunch-box and fill it with goodies like pencils, erasers, sharpeners, multi-colored beads etc. Any gift that comes in a beautiful packet makes it a hit but the challenge is to touch the heart.
When giving gifts to boys, you can include puzzles, footballs, basket balls and even cricket balls. Masks, fake tattoos, comics, toys, bats, rackets or pencil boxes are other good ideas of return-gifts that would cater boys of any age group. If your guests are mainly toddlers, then you can make a goody-bag with color-crayons, sketch-books, stencils, pencil bags or any item with the motifs of popular characters like Popeye, Superman etc.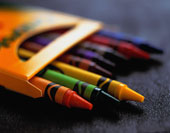 For little grown-ups, you can even give craft gifts which can be easily put together. There are plenty of ideas you can download from websites. Customized key chains with initials engraved, assorted chocolates and candies, costume jewelry, designer candles, curios or good music collections can do wonders. To make every gift special, you can put your personal touch in each case. It can be in the packaging or it can be the gift itself made by you. If you are presenting a book to every guest make sure to write a personal note in the first page with recipient's name, date, occasion and your child's name. This will make a great personalized gift. They will remember you, your child's birthday and your thoughtfulness till the book lasts and even after that. Remember, a return-gift is not something where you can flaunt your opulence, but how much you reciprocate. And that is where your purpose is served.
Even for adults the options are endless. Whether it is a theme party or a special occasion like a wedding or anniversary, return gifts can be as original as the party itself. You can customize almost anything. Put the name or date on a gift and it is a perfect memory of the celebration. A mug with a packet of gourmet hot cocoa, a gift card to a local bookstore, local movie theater passes, a CD of music, mini bamboo plant in a bud vase, a small handmade book of favorite recipes, a mini-tea tin, candles or homemade cookies on a colorful plate. So surprise your loved ones and friends with a great birthday return gift!